S D PUBLIC SCHOOL MODEL TOWN, YNR
 Best of Luck all Students and Parents for Class IX to XII
Pre-board Exams.
— Principal and School Management
WELCOME TO S D PUBLIC SCHOOL MODEL TOWN YAMUNA NAGAR
S.D Public School ,Model Town, Yamunanagar is affiliated to CBSE, New Delhi. It was established in 1985 by Shree Sanatan Dharm Sabha, a registered body under Indian Societies Act XXI, 1860. It is upto  XII Standard and has all the four streams Non-Med, Med, Commerce & Arts for XI & XII students. The motto of this institution is to provide quality & Value education at a very reasonable fee structure, The school aims at holistic development of the child through its innovation Curriculum &various Teaching & Learning SKills.
Management Message
We are highly thankful to all the parents for supporting us. Your faith & trust motivate us to improve our services & to work whole heartedly for this noble cause . The School was started as a small sapling for the welfare of the society to provide quality education in the city which was nourished & nurtured by the efforts of dedicated & committed members of Shree Sanatan Dharm Sabha and managing body.
Principal's Message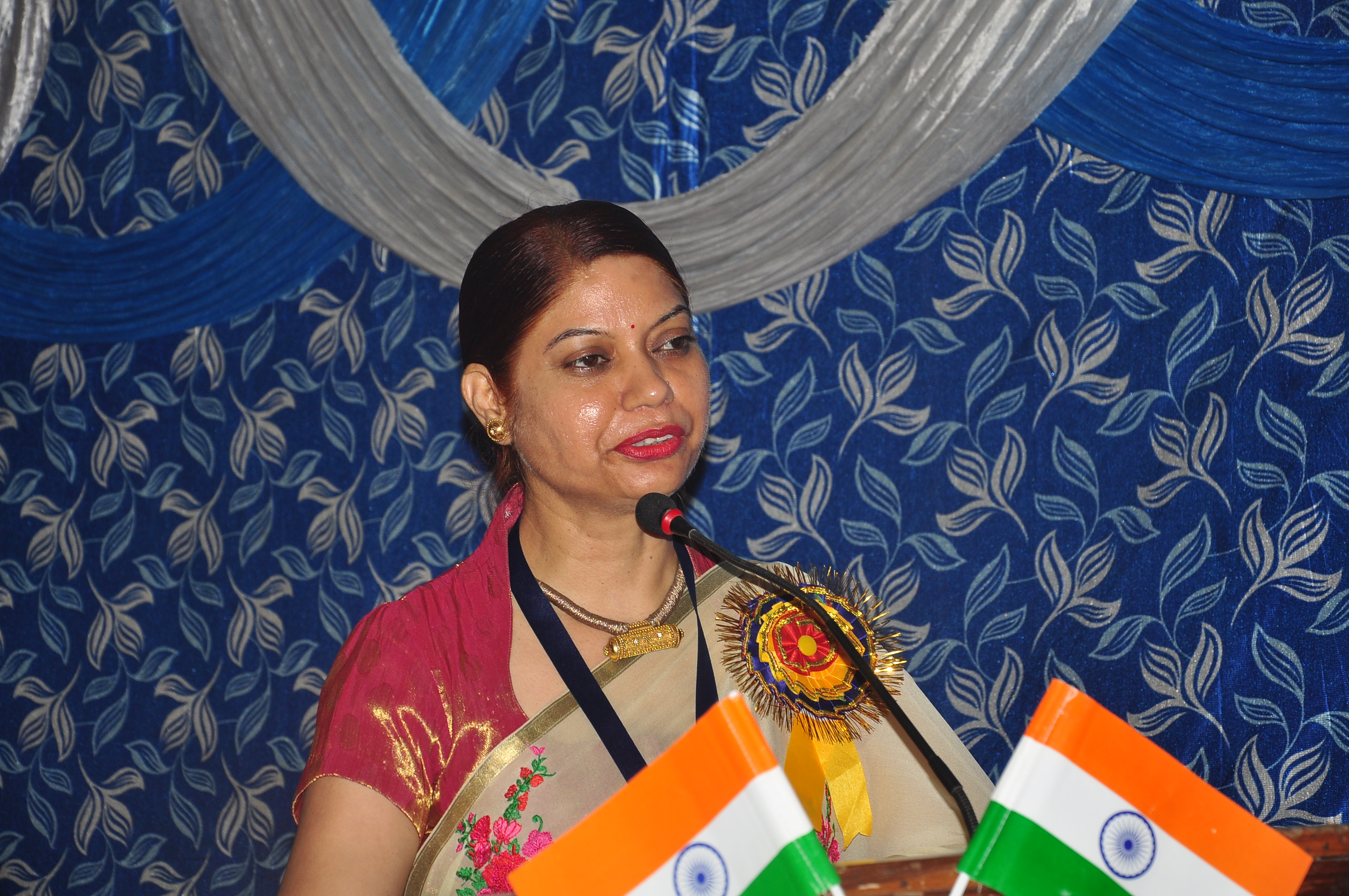 Welcome to the website of S.D Public School, Yamunanagar, an institution with quality and value education. The school aims at holistic development of the child for which it provides safe, secure & healthy environment. Our highly qualified & experienced teaching faculty always helps in honing the learning skills of the students & in bringing out their latent talents through various scholastic & Co-scholastic activities.